Episodes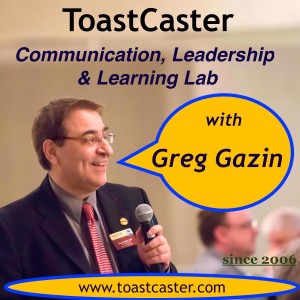 Saturday Jul 31, 2021
Saturday Jul 31, 2021
[31:31] Conversations are fundamental to everyday life – at work or at home, yet little emphasis is ever put on improving it as a skill, particularly in getting one started and keeping them a succinct as possible.
In this episode, Greg speaks with Chris Fenning - subject matter expert and author of the new book, The 1st Minute: How to Start Conversations that gets Results. Chris will share his expertise and insight with lessons taken for the book that you can apply in many communications situations, like job interviews, conversations with the boss, presentations and even written communications.
You'll discover some of the most common mistakes made in that first minute and some of the misconceptions that surround it. You also learn about when that first minute really starts.
You'll takeaway two methods you can out to use right away:
1) Framing, a simple 3-part process that in 15 seconds helps you provides context, clarifies your intentions, and makes your message clear: and
2) Structured Summary: How everything we do can be described in the form of a GPS – no, not your car's GPS but rather Goal, Problem & Solution.
You'll also learn why you should never ask someone, "Do you have a minute," and more…
Chris Fenning, in addition to author is also a husband, father and communications instructor. He lives in Amsterdam in The Netherlands and can be reached at ChrisFenning.com.