Episodes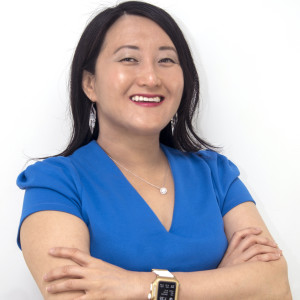 Saturday Dec 19, 2020
Saturday Dec 19, 2020
[29:38] Everyone is trying to be better informed and protect themselves and others and reduce exposure  to the Covid-19 virus. They're social distancing, wearing masks and washing their hands, but how many of us think about our smartphone as a major source of a threat to our health? Or how many of us are missing key pieces of information that can help us and our loved ones stay safe?
In this episode Greg speaks with June Lai, founder and CEO of Catalyst, a high tech accessories maker but first and foremost a scientist. June offers an authoritative insight on PPE and on helping us all stay safe. 
By the end of this podcast, you'll better understand the difference between bacteria and a virus, what terms like anti-microbial really means.  You'll also learn how to properly disinfect your phone, what to use, what not to use and what to watch out for and suggestions on proper Covid phone safety etiquette.
You'll also discover how waterproof cases, like those from Catalyst can not only protect your valuable smartphone investment, but one that is also washable can effectively reduce the risk of infection when properly implemented into your daily protection routine.
The techies will also love to hear what makes for a great waterproof case, and methods and technology Catalyst used in perfecting their patented waterproof seal. 
You'll also learn a little more about June, a glimpse into her journey, how the company came to be and how its skillset and innovation has now lead them to develop much needed quality PPE including novel items like a mask wallet.
June Lai, originally from Vancouver, Canada, now based in Hong Kong is the founder and CEO of Catalyst - a global consumer high tech high performance electronics accessories brand. She's also a scientist who oversees R&D at the company who is in the business of inventing unique patented products that combine world-class design with performance.  You can find out more about about Catalyst at CatalystCase.com.
If you're interested in learning more about viruses, June suggests checking out TWiV - This Week in Virology - a podcast about viruses.