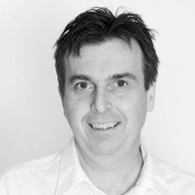 [28:23] It sounds almost funny that we could think one could Photoshop their life and career, but our guest Joe MacKay seems to have figured out a way to do so. Joe says Photoshop is a design tool where you build your project in layers - same as with your career (and your life).
In this episode and perfect for this time of year and based on his
article
, Joe goes through six Photoshop tools as the basis for analogies, explaining how all of us can set up our own canvas to design our careers and our lives - of course, without a computer.
Joe insists that we are all artists of our own imagination and we each need to become the Leonardo da Vinci of our own life.
If you listen to the end, Joe adds a 7th bonus tool. You'll have to tune in to find out what it is.
Joe is an award-winning videographer in both the public & private sector having work in a number of creative disciplines over the past 20 years. His current inspiration is creativity and this soon to be author is working on his 1st book on inspiration to be released later in 2019. Joe is also a former Toastmaster and has been a regular guest on the podcast starting on Episode #3 way back in 2007.