Episodes
Sunday Dec 31, 2017
Sunday Dec 31, 2017
[29:58] At this time of the year we reflect back on the year but look forward to the New Year. In this episode, we look back 10 years ago this week to a Toastcaster Podcast interview with Craig Valentine, 1999 Toastmasters World Champion of Public Speaking that still resonates with Greg today.
In the podcast interview Craig shared a number of insights and personal stories. He talked about things like the importance of having a vision, the dash between the dates, crabs in a barrel, leading a proactive versus a reactive life and more - relevant to Creating Your Future and perfect for this time of the year.
What's really interesting is that with our 24/7 connected world and lives busier than ever, what you'll hear seems even more relevant today as it was a decade ago. So have a listen and enjoy our podcast replay.
Craig Valentine WCPS is a motivational speaker, speech coach and best-selling author. He can be reached at CraigValentine.com.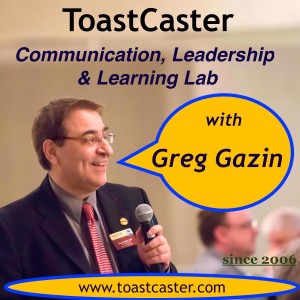 Thursday Oct 16, 2008
Thursday Oct 16, 2008
Martin Presse Interview Part 2.  Martin offers advice for all Toastmasters on Contests and how competing elevates your abilities.  Martin talks about using imagery, the importance of visualizing, why he set new goals and overcoming the the hurdles of not believing in yourself and more...  (photo: Martin with his Region IV 1st place trophy)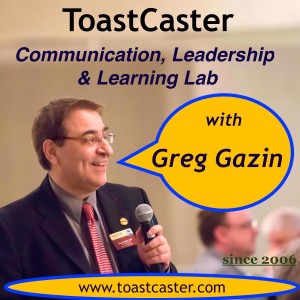 Tuesday Jan 08, 2008
Tuesday Jan 08, 2008
It's this time of the year where we think about resolutions. Many of us break them by Jan 15th. Perhaps we may be motivated by looking at our future instead of just the next 12 months. I had an incredible conversation with 1999 World Champion Craig Valentine.Please sit back and enjoy this special presentation. (28:44)